You are not sure of your answer? - Use the information and services of myFertileDays, and you will be able to know if you are fertile or infertile every day of your life!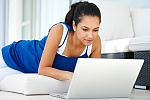 Read articles
Comment on the blog
Discuss on forum
Ask our Experts
You will find out more about your fertility.
Learn to recognize your fertile days and infertile days.
You will be able to avoid unplanned pregnancy without destroying your body with contraceptives.
You will ensure optimal conditions for pregnancy and proper growing of your desired baby.
You will be able to previously identify some abnormalities of your menstrual cycle, possible causes of diseases and problems with getting pregnant.
You will find out how to alleviate menopausal symptoms.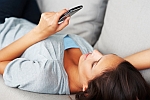 Observe and measure
Register observations
Check your fertile days
Use the addons
You can easily register your observations on your smartphone or by web browser.
You have direct access to information about your fertile or infertile days on your smartphone or by web browser.
You will get rid of paper, handwritten notes, and if necessary you can easily print out your Cycle Card in a clean and transparent form.
Do not be afraid of loosing your personal data and registered observations – the data are securely stored on the server.
You have unlimited access to your data, wherever you have the Internet connection.